Profile
PT Architecture Design (Shenzhen) Co., Ltd.

PT Architecture Design (Shenzhen) Co., Ltd. (referred to as "PT Architecture Design" hereinafter) is an architectural design company that focuses on creativity, seeks extreme excellence and possesses ingenuity. It is a founding member of PT Design® China Institution, a top foreign architectural design brand in China, and a Chinese cooperating institution of Australia Peddle Thorp Architects (Melbourne), a world famous design brand.
PT Architecture Design, together with Shenzhen PT Lansn International Architecture Design Co., Ltd (Grade A qualification in China constructional engineering), PT International Design Consultants Limited and Shenzhen Botao Landscape Art & Design Co., Ltd, constitutes the Shenzhen regional team of PT® Design China Institution, providing comprehensive design services throughout the whole industrial chain for the Chinese architecture market.
Since its establishment in 1998, PT Architecture Design has experienced rapid developments through its engagement in a wide range of projects including regional planning, urban design, large city complex, office buildings, urban and recreational hotels; the company has its unique opinions and forward-looking design philosophy in designing sports buildings, theme featured towns and residential buildings and is equipped with a dedicated team that keeps conducting in-depth researches to play a leading role in the market.
PT Architecture Design currently has businesses covering 27 provinces, municipalities and autonomous regions which include over 40 cities in China. The company has successfully designed and completed a great number of remarkable projects with a gross floor area of more than 180 million square meters, winning itself multiple honors and titles from international and Chinese authoritative institutions. Its major works include: CITIC Lake, Foshan; CR Land Shimei Bay, Sanya; CR Land Park Lane Harbour, Huizhou; Agile Qingshuiwan, Sanya; Townowner Real Estate Strait International Community; Centralcon Central Park, Shenzhen; China Railway & Egret Island Artistic City, Chengdu; REC Ziyuetai, Sanya; Kangli City, Shenzhen; Jinmao Bay office complex, Guangzhou; the office building of Fuzhou Haixia Bank; CITIC Lushan Xihai Resort; YixingYunhu Hotel, Wuxi, Jiangsu; Lining Sports Park, Nanning; Lining Sports Park, Yangzhou; Lining Sports Park, Liuzhou; Anhui Land Liyang IN Lane; Hakka hot spring town-ancient town of Wuhu, Luchuan, Guangxi;HuijieYuxiang, Binhu, Hefei; Imperial Park, Shenzhen; CR Land Blue Mountain,Shenzhen; Zhenro Runfeng, Nanjing; Vanke the Village, Shenzhen; Water Flowers City; One Honey Lake, Shenzhen; CITIC Mangrove Bay, Shenzhen; CITIC Mangrove Bay, Zhuhai; China 1866, Shenzhen; Cote Dazure, Shenzhen; OCT Portofino, Shenzhen etc.
With the respect for talents, PT Architecture Design has been establishing a platform for creative talents, where a cluster of renowned masters and highly competent domestic and international architects gather together. By sticking to the international advanced design philosophy and the localized principle of combining strict specification and practicality in project design, they will continue to produce influential works for China's construction industry and real estate market.
PT Architecture Design has been holding the design principle of taking priority in innovation, optimizing construction and being oriented in service; it has been building its reputation with unique design patterns, rich technical experience and outstanding judgment of market. Over the years of development, PT Architecture Design has established a market reputation and brand image deeply rooted in the public, making itself a leading company in the architectural design field in China.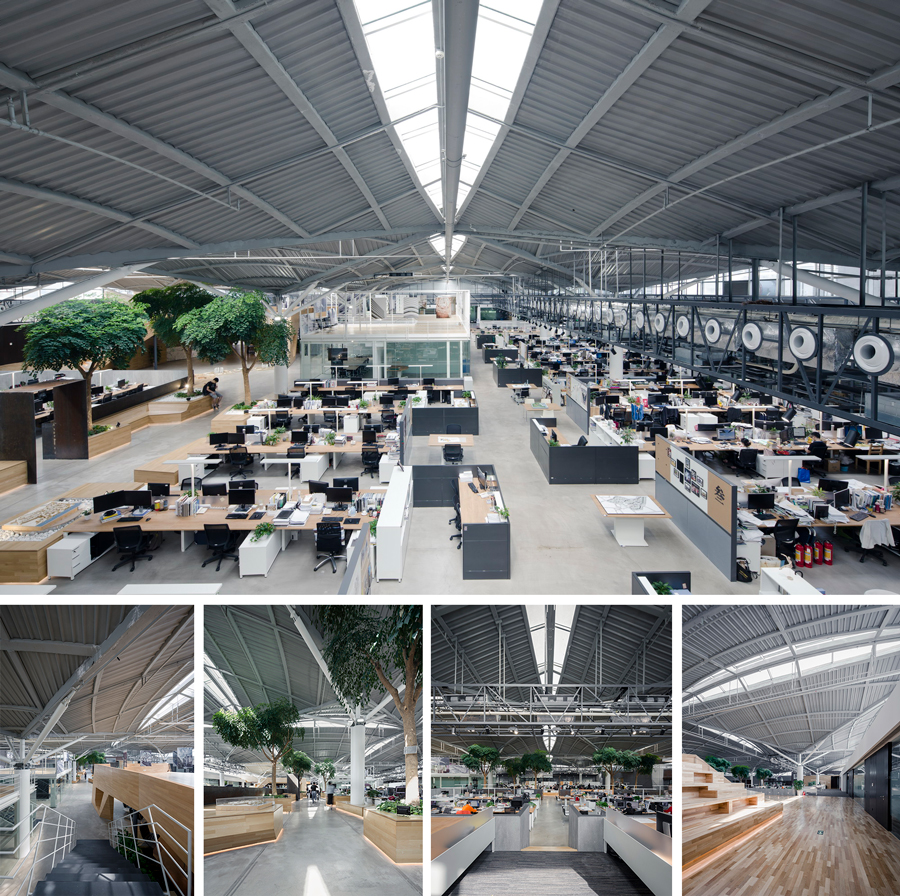 Awards
Projects

Clients

Awards

Vanke City Garden, Shenzhen
Vanke CO., LTD.
Gold Bull Prize of Shenzhen Construction and Engineering Prize
First Prize of Excellent Residence, awarded by Ministry of Construction of China
Cote Dazure, Shenzhen
Excellence Group
Prize for Excellent Planning of Residence, CIHAF
The China LivCom Project Awards, awarded by CCPE, UNEP authorized
OCT Portofino, Shenzhen
OCT Enterprise Co.
"National Creative Residence Building Model", awarded by Ministry of Construction of China
The China LivCom Project Awards (Ecological), awarded by UNEP & IFPRA
Water Flowers City
Hualong Real Estate
"National Classic Residential Building Model", awarded by Ministry of Construction of China
Misty Mountain, Shenzhen
Vilaton Real Estate
"National Classic Residential Building Model", awarded by Ministry of Construction of China
First Prize (Residential), the 12th Shenzhen Excellent Engineering Survey and Design Award
Xiyuan Garden, Shenzhen
Horoy Group
CIHAF China Real Estate Top 50 building 2003
First Prize, the 12th Shenzhen Excellent Engineering Survey and Design Award (Residential)

The Dreamland, Hangzhou
Binjiang Real Estate
"National Classic Habitat Przie", awarded by Ministry of Construction of China
"National Outstanding Waterscape Planning and Design", awarded by CIHAF
"International Gardens Community" Gold Medal (Humanistic), awarded by UNEP & IFPRA
West Town, Hangzhou
Guangyu Real Estate
"National Residential Design Model", awarded by Ministry of Construction of China
Vanke the Village, Shenzhen
Vanke CO., LTD.
"National Creative Residential Model", awarded by Ministry of Construction of China
"Chinese Architectural Culture Breaket Prize", awarded by Ministry of Construction of China
First Prize (Residential), the 12th Shenzhen Excellent Engineering Survey and Design Award
One Honey Lake, Shenzhen
China Overseas Properties & Xinhe Real Estate
"Global Human Settlements Award" Prize, awarded by UNEP & IFPRA
Santa Barbara, Wuxi
Fengshuilong Real Estate
"International Gardens Community" Prize, awarded by UNEP & IFPRA
Ithaca International City, Hangzhou
Ideal Real Estate
"International Gardens Community" Prize, awarded by UNEP & IFPRA
CITIC Forest Lake, Dongguan
CITIC
Asian Geografic Culture and Human Landscape Creation Award, Asian Habitat Society
Third Prize (Industrial and civil), Guagndong Excellent Engineering Survey and Design Award
Gree Square, Zhuhai
Gree Real Estate
"National Creative Residential Building Model", awarded by Ministry of Construction of China
"Global Human Settlements Model Community", awarded by FOUN
"Most Influential Building", the 7th Boao Real Estate Forum

Sky palace, Shenzhen
Logan Property
Second Prize, the 12th Shenzhen Excellent Engineering Survey and Design
Award (Residential)

Tiger Apartment, Shenzhen
CMPD
Third Prize (Public Building), the 12th Shenzhen Excellent Engineering Survey and Design Award
The city of Eupore, Suzhou
Sungent Group
"Excellent Residential Community" , Civil Engineering Jeme Tien Yow Award
Liyang in Lane, Huangshan
Huangshan Land
Golden Prize, National Competition of Classic Habitat Planning and Design
"Best Building of the year", the 8th Kinpan Award
"Most Beautiful Building of the Year", Meiju Award
Gold Award (Commercial and Shopping), HKIA Cross-Strait Architectural Design Symposium and Awards
CITIC Mangrove Bay, Shenzhen
CITIC
First Prize, the 13th Shenzhen Excellent Engineering Survey and Design Award (Residential)
Second Prize (Residential), National Excellent Survey and Design Award
Third Prize (Residential), National Excellent Engineering Survey and Design Industrial Award
First Prize (Industrial and civil), Guagndong Excellent Engineering Survey and Design Award,
ST·Moritz, Shenzhen
Hwaloilee Investment Holdings
Golden Prize (Planning), National Competition of Classic Habitat Planning and Design
Second Prize, Guangdong Excellent Engineering Survey and Design Award
Second Prize (Residential), the 14th Shenzhen Excellent Engineering Survey and Design Award
Luneng Elite City, Chongqing
Luneng Group
Gold Award (Architectural) of Excllent Residential Community, Jeme Tien Yow Award, Chongqing
Gold Award (Planning) of Excllent Residential Community, Jeme Tien Yow Award, Chongqing
Gold Award (Environmental) of Excllent Residential Community, Jeme Tien Yow Award, Chongqing
Oriental Xanadu
CR Land
Third Place of the 8th "China Top 10 Super-luxury List"
Silver Medal of the 4th National private enterprise Huacai Prize
Second Prize of Liaoning Excellent Design

Jiyang Royal Garden, Zhangjiagang
Hongrun Group
Gold Medal of "Excellent Residential Community" , Civil Engineering Jeme Tien Yow Award
CITIC Mangrove Bay, Zhuhai
CITIC
"Best Building of the Year", the 7th Kinpan Award

Centralcon Central Park, Shenzhen
Centralcon
Golden Prize (Architectural and Environmental), National Competition of Classic Habitat Planning and Design
China 1866, Shenzhen
LVGEM Group
"Best Building of the year", the 8th Kinpan Award
"Most Beautiful Building of the Year", Meiju Award
Lining Sports Park, Nanning
Lining Foundation
First Prize (Public Facility), National Excellent Engineering Survey and Design Award
First Prize, Guangxi Excellent Engineering Design Award
"Most Beautiful cultural architecture", Meiju Award
Royal Fame, Nanjing
Zhenro Group
Golden Prize (Masterplanning and Architectural), National Competition of Classic Habitat Planning and Design
Park Lane Harbour , Huizhou
CR Land
"Best Building of the year", the 10th Kinpan Award
"Most Beautiful Featured Building of the Year"
King's Hill , Shenzhen
Hwaloilee Investment Holdings
"Most Beautiful Building of the Year", Meiju Award
Lakeview Mansion, Tangshan
Junxi Real Estate
"Classic Habitat Prize", National Competition of Classic Habitat Planning and Design
Clients