7 September, Principal of Peddle Thorp Architects Melbourne Mr Peter Brook arrived in Shenzhen office and brings us a great speech of overseas practice by Melbourne office.
RMIT Design Hub
Melbourne, Australia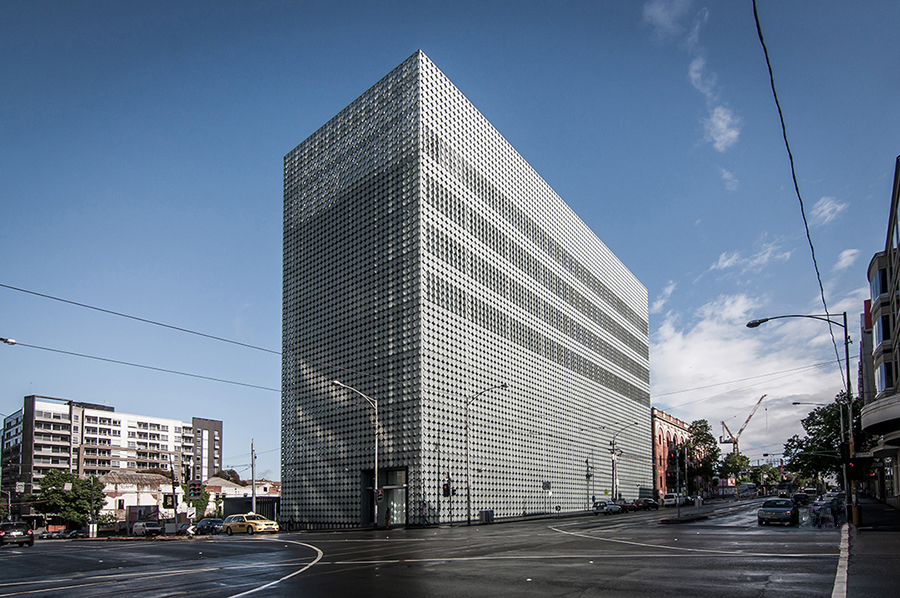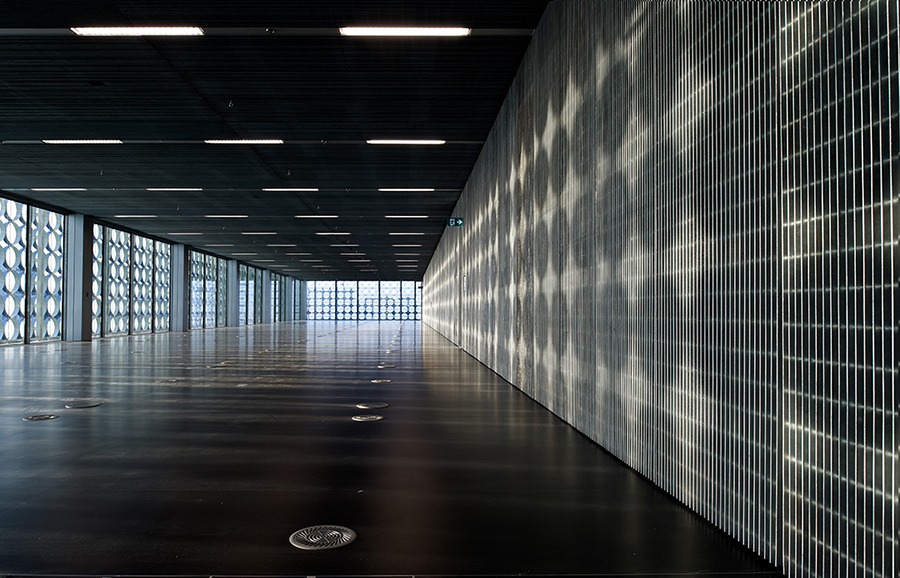 The multi-award winning RMIT Design Hub occupies one of Melbourne's most prominent sites. Attention has been given to the provision of well designed outdoor spaces, both within and to the immediate west of the building. The western forecourt is flanked by a cafe, exhibition space and design archive as well providing pedestrian links to the remainder of the RMIT site. The Hub has a large number of ESD features, incorporating strategies of water, waste and recycling management that are the equal of any ESD focussed building on the planet. In particular the outer skin of the Hub incorporates automated rotating white glass discs – in other words the entire building façade has the capacity to be upgraded as solar technology evolves and may one day generate enough electricity to run the whole building. The project was undertaken in association with Sean Godsell + Associates.
Client: RMIT
Value: $70 Million
Status: Completed 2013
Awards
Victorian Architecture Medal, Australian Institute of Architects Victorian Chapter Awards
William Wardell Award for Public Architecture (New), Australian Institute of Architects Victorian Chapter Awards
Colorbond Award for Steel Architecture, Australian Institute of Architects Victorian Chapter Awards
The Chicago Athenaeum Green GOOD DESIGN Award USA
2013 International Architecture Award, the Chicago Athenaeum and The European Centre for Architecture Art Design and Urban Studies
Architizer A+ Award Jury Winner Institutional, Higher Education Institutions & Research Facilities category USA
Award of Merit AZ Awards Architecture Commercial and Institutional Buildings Over 100 sqm Canada
Honorable Mention International Prize for Sustainable Architecture, International Awards, University of Ferrara Italy
Rod Laver Arena
Melbourne, Australia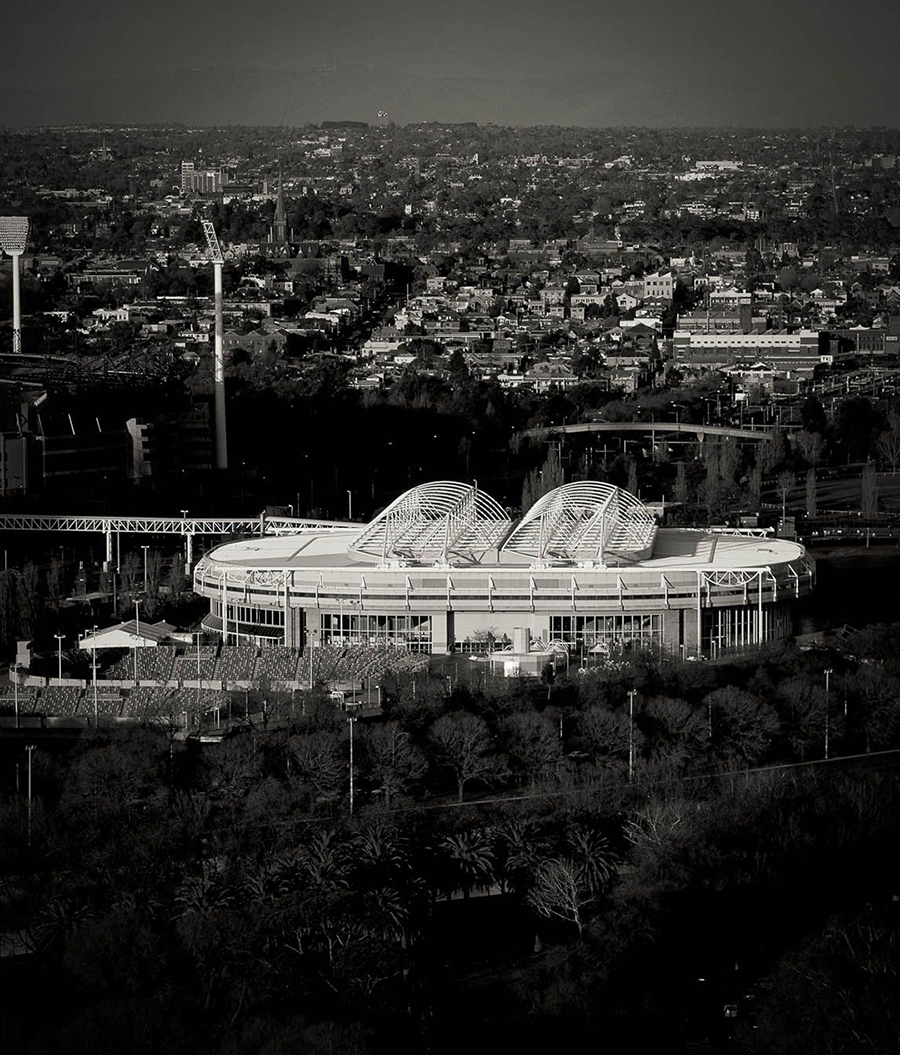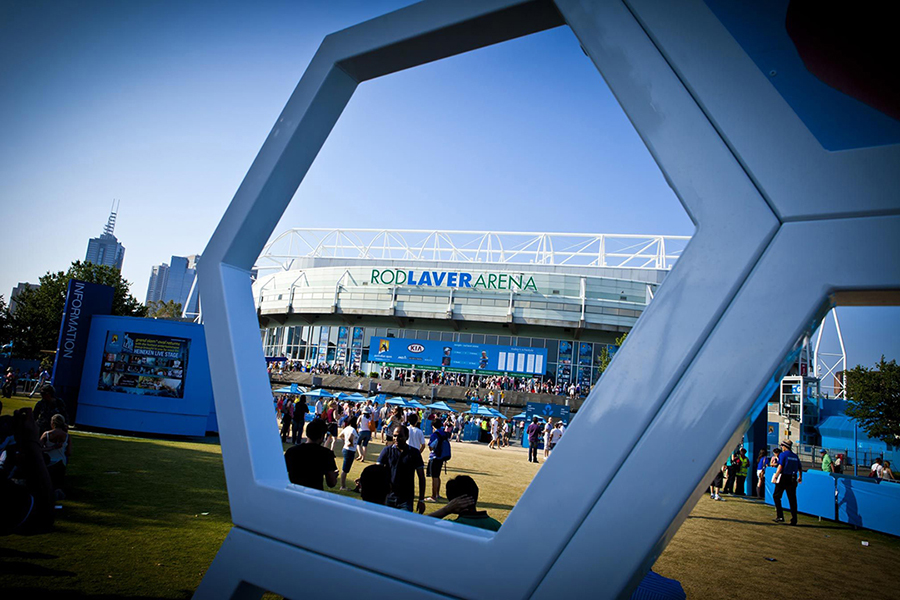 The Rod Laver Arena (formerly the National Tennis Centre) has received world acclaim as a premier international tennis venue as well as a multi-purpose entertainment facility. Its unique moveable roof was a design innovation which has drawn interest from all over the world. The stadium is capable of accommodating 15,000 people in the central stadium and 6,000 and 3,000 people respectively in subsidiary stadia.
Client: MOPT Trust
Value: $72 Million (plus upgrades)
Status: Completed 1987
DUBAI MALL AQUARIUM & UNDERWATER ZOO
Dubai, UAE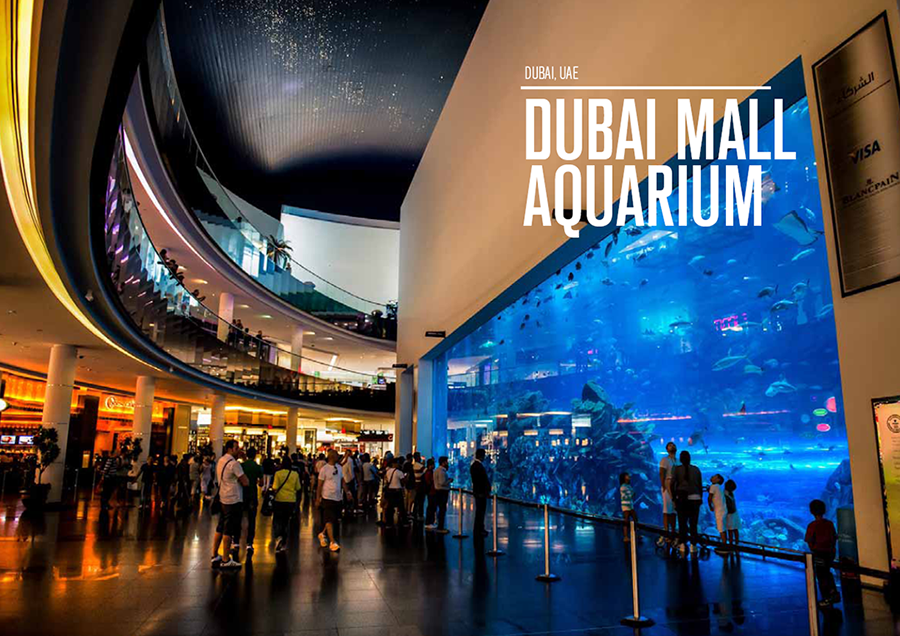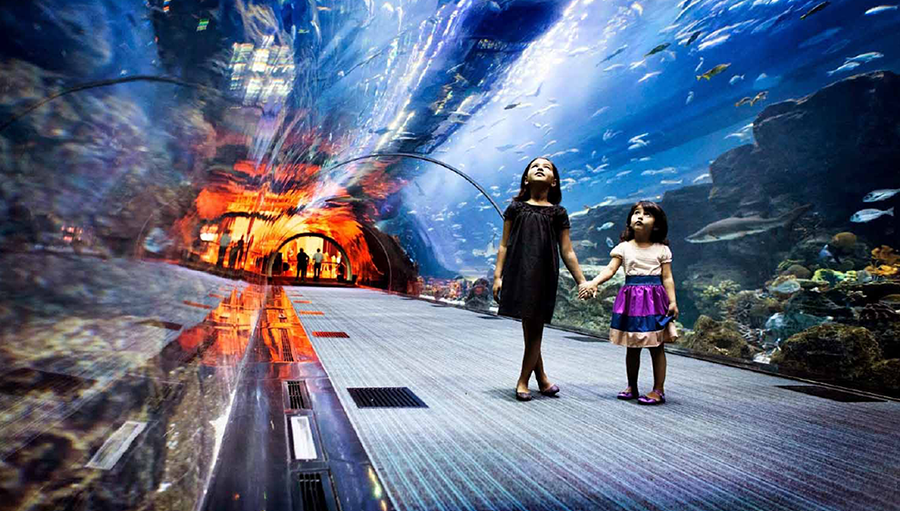 Peddle Thorp designed and delivered the Dubai Mall Aquarium & Underwater Zoo Discovery Centre, which features the World's largest oceanarium with the largest viewing panels ever made - 33m long x 8.3 metres x 67.3 cm thick and weighing 250 tonnes. These panels allow for views into the monster tank - 10.5 metres deep and containing over 50 sharks and hundreds of fish of all species. The Discovery Centre which sits above the main tank provides the education component to this massive display.
The world-renowned attraction was awarded with the prestigious 'Certificate of Excellence' by TripAdvisor in 2012 and won the 'Images Most Admired Retailer of the Year – Leisure & Entertainment' at Images RetailME Awards 2012.
Client: Emaar / Oceanis
Value: $34 Million
Status: Completed 2008
MSAC
Albert Park, Melbourne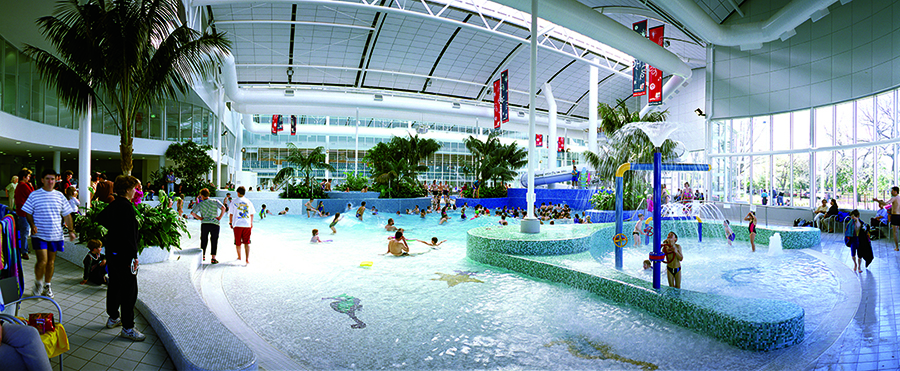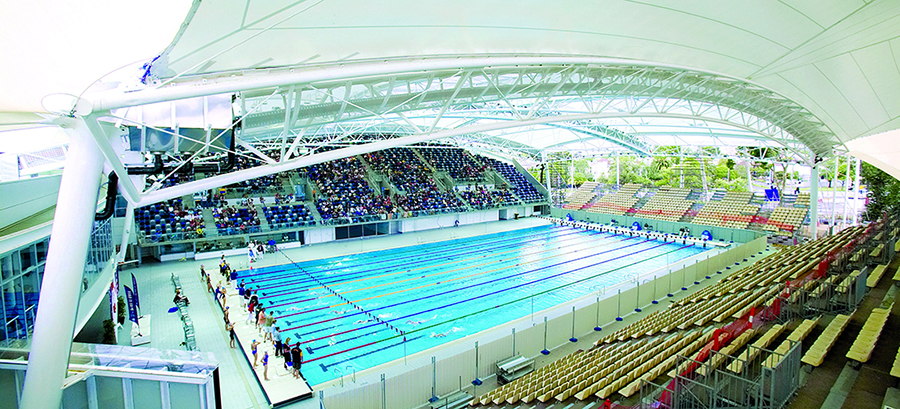 The Melbourne Sports & Aquatic Centre international sporting venue, overlooking Albert Park Lake, is the largest integrated sports and leisure facility of its type in the southern hemisphere, and the most significant addition to Victoria's infrastructure for elite and participant sports since the 1956 Olympics. The Centre was designed to provide state-of-the-art facilities, which can be integrated to offer a venue for a wide variety of sports, from competition swimming and dive pools to leisure water incorporating wave pools, hydrotherapy pool and multipurpose pool, full gymnasium, basketball, badminton and table tennis courts. Linking these facilities is a 2 storey area incorporating offices, amenities, a gymnasium, aerobics centre, crèche, sports medicine, retail, café and substantial atrium areas. The ability of athletes to cross train between sports has proven to be a major factor in the centres commercial success. Having completed the highly successful Stage 1, Peddle Thorp undertook the extensions to MSAC for the Commonwealth Games Pool and associated facilities. These extensions include a 54 m outdoor pool with 4 m moveable boom, multi-level 700 space car park, office accommodation / meeting rooms for state sporting bodies, additional water leisure features and retail and catering facilities to accommodate the expansion to the centre. "The project was a spectacular opportunity to extend MSAC with a multipurpose outdoor pool to complement the existing indoor facilities."
Client: MSAC Trust
Value: Stage 1 - $65 Million / Stage 2 - $60 Million
Status: Completed Stage 1 - 1997 / Stage 2 - 2006
Oasis Hospital
Al Ain, UAE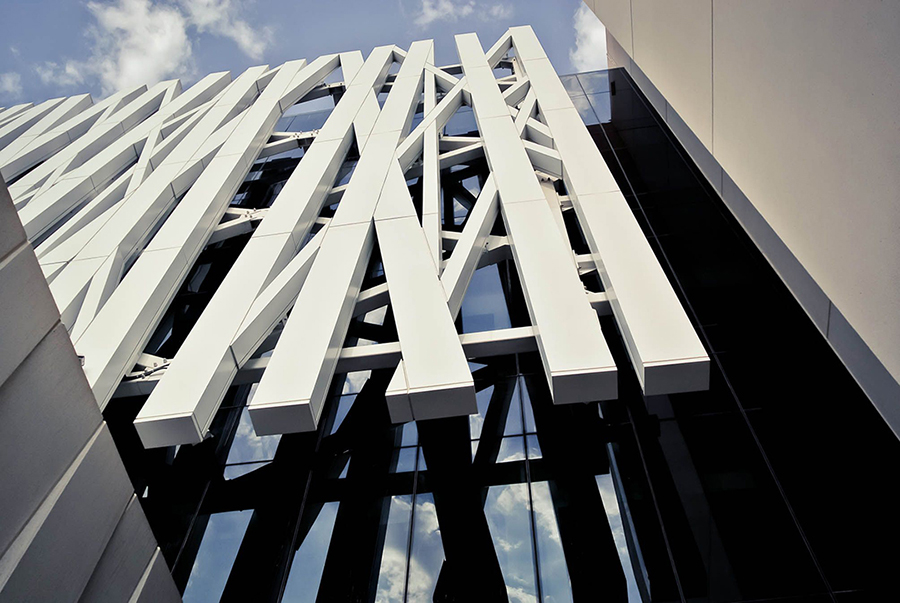 The Oasis Hospital in Al Ain is a 110 bed facility, designed to be culturally and climate-responsive and contribute to the community, amenity and enhancement of Al Ain. Sustainable energy efficiency is manifested in a unique architectonic way that is both visible and a direct result of responsible, practical and efficient design. The veiled entrance canopy not only provides an iconic entrance to the hospital, but provides the building with an environmental screen protecting it from the harsh elements of the Al Ain climate.
Client: Oasis Hospital
Value: $120 Million
Status: Completed June 2014
Celebration Park
Doha, Qatar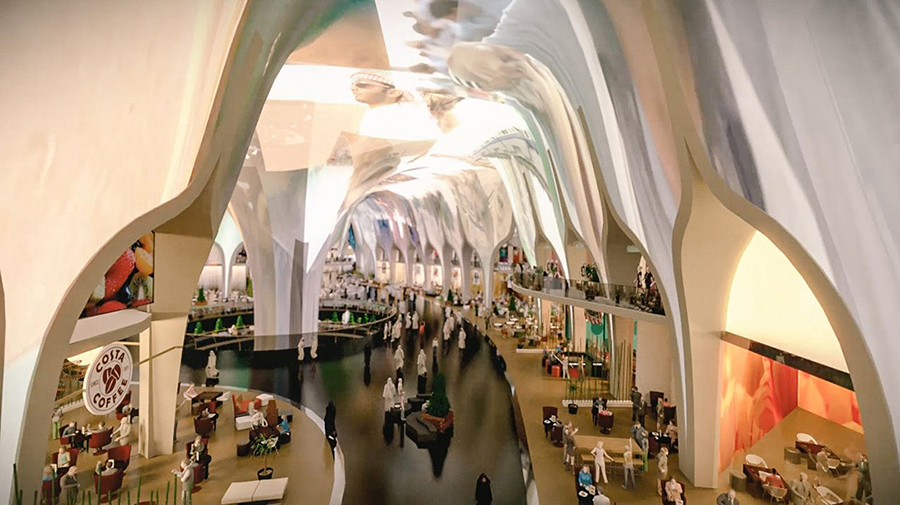 The Celebration Park development involves concept designing and masterplanning of an aquarium, indoor attractions, theme park, hotels and family parklands in Doha, Qatar. The signature building has been designed to evoke the image of a Falcon's head, whilst the interior spaces take inspiration from various Islamic forms - a modern interpretation that pays homage to an ancient culture.
Client: Confidential
Value: $225 million (TBC)
Status: in design